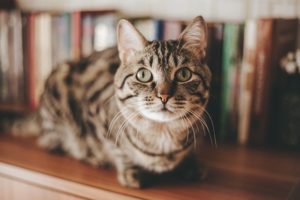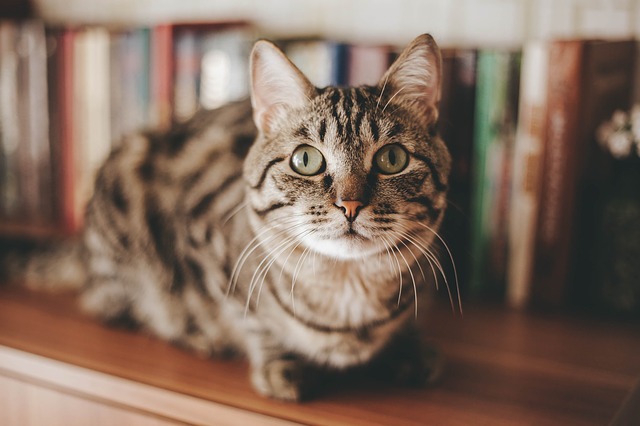 If you have a cat, you know that every day brings a different adventure. That crazy "cat-titude" is a lot of fun to be around. When you're having a snack or a meal, your cat may stare at you with those big, bright eyes and look as adorable as possible begging for a bit of food but it is important to not give in. Many human foods can be harmful to your kitty, here are a couple of examples.
Caffeinated Drinks and Chocolate
You already know that chocolate is poisonous to your dog, and it is just as dangerous for cats. Chocolate and caffeinated beverages contain methylxanthines, which can cause many problems from vomiting and diarrhea to heart arrhythmias and seizures. And dark chocolate is even more dangerous than milk or white chocolates. If you notice any of these symptoms, you should call your vet right away.
Dairy Products
Many people find it surprising that their feline friends can't have cow's milk because it's always been believed that cats should have milk. Plus, most cats really enjoy the taste of it! Actually, once kittens stop feeding from their mothers, they lose the ability to digest lactose. Drinking milk or cream can actually give your cat a pretty bad stomach ache.
Garlic and Onions
Onions, garlic, shallots, scallions, and other members of the onion and garlic families can actually damage your cat's red blood cells and cause anemia. Foods that contain any of these ingredients are also dangerous. If you notice pale gums, weakness, lethargy, or reduced appetite, those are signs your cat may have ingested garlic or onions.
We Would Love the Opportunity to Care for Your Furry Friends!
Alexander Animal Hospital is a full-service animal hospital located in Severna Park, Maryland, serving the Severna Park, Pasadena, and Arnold Areas. Our goal is educating clients on the needs of their pets and understanding the importance of individualized veterinary care in order to strengthen the human-animal bond between owners and their pets.
We understand you have a choice when deciding on the care for your pets, and we strive to provide you with unparalleled services including wellness exams, vaccines, lost pet microchip ID, dental care, surgical services, digital radiography, and in-hospital laboratory services and diagnostics. Other highlights of Alexander Animal Hospital are the separate cat and dog waiting and exam rooms, as well as after hours on-call emergency services.
Please take a look around our website and then give us a call at 410-777-8678 to set up an appointment.
We're social! Follow us on Facebook, Twitter, and Pinterest for all the latest updates!