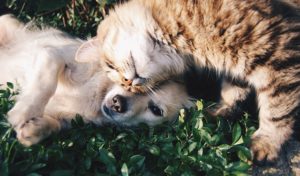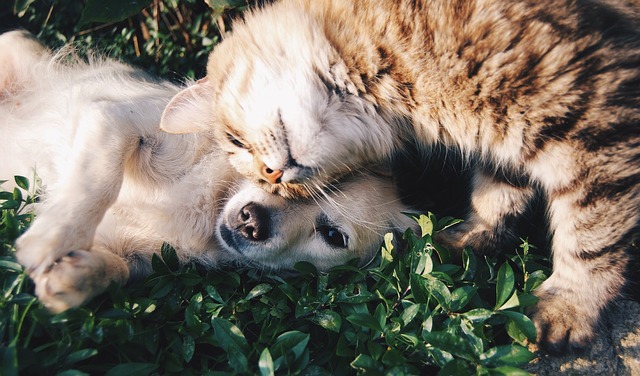 In 2013, Dr. Eric Alexander, DVM opened Alexander Animal Hospital in his hometown of Severna Park, Maryland. Since then, we have proudly served our community as a local, family-owned practice. With three doctors and six veterinary technicians on staff, we have the privilege of really getting to know our patients and their owners. Quality, compassionate, professional care is what we do best. If you're looking for a veterinarian in Severna Park, Pasadena, Arnold, or surrounding areas, look no further than Alexander Animal Hospital!
The Best Care for Your Best Friends
Alexander Animal Hospital is a full-service veterinary clinic. Labs and diagnostics are performed on-site, so there is a lot less waiting and your pet can start treatment sooner. Some of our other services include:
Vaccines and wellness exams: Like you, your pets need to have their regular physical exam and vaccinations too. Make sure they come in to see us at least once a year.
Lost pet microchip ID: Your pet should always have their collar with license and tags, but if something should happen to them, all of their information can be stored on the microchip so they can make it home safely.
Dental care: Just like you need your dental exams, we recommend that your pet's teeth be examined at least once a year to prevent decay and other related issues.
Surgical Services: We also perform surgical procedures for our patients. Whether routine, elective, or emergency, we make sure that pet owners are kept up-to-date on how the procedure is going and we present clear after-care instructions.
After hours on-call emergency services: Health emergencies can be extremely stressful. That's why Dr. Alexander will be available for on-call emergency services Monday-Saturday from 6pm until midnight and Sundays from 9am until midnight by calling the office directly at 410-777-8678, so your pet can come to a familiar place and be treated by their own doctor.
Education
Raising a pet can sometimes be a lot like raising a child. After all, your pets are your babies! And just like with children, there may be some situations where you just don't know what to do. Well, Alexander Animal Hospital is here to help! We have lots of helpful links on our website's "Links & Resources" tab, for everything from dog and cat breed information to adoption and beyond. We will also have fun and informative weekly blog posts. If it's time for your pet to have a checkup, you can also make an appointment and we will be happy to answer all of your questions.
We Would Love the Opportunity to Care for Your Furry Friends!
Alexander Animal Hospital is a full-service animal hospital located in Severna Park, Maryland, serving the Severna Park, Pasadena, and Arnold Areas. Our goal is educating clients on the needs of their pets and understanding the importance of individualized veterinary care in order to strengthen the human-animal bond between owners and their pets.
We understand you have a choice when deciding on the care for your pets, and we strive to provide you with unparalleled services including wellness exams, vaccines, lost pet microchip ID, dental care, surgical services, digital radiography, and in-hospital laboratory services and diagnostics. Other highlights of Alexander Animal Hospital are the separate cat and dog waiting and exam rooms, as well as after hours on-call emergency services.
Please take a look around our website and then give us a call at 410-777-8678 to set up an appointment.
We're social! Follow us on Facebook, Twitter, and Pinterest for all the latest updates!