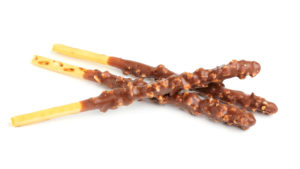 Dogs are more than pets for most people. These furry family members are our best friends and fur babies. Taking care of them is a huge part of the daily routine for most pet owners, including walking, feeding, playing, and training them. It is also important to learn about what could hurt your dog. Almost everyone knows that chocolate is dangerous for dogs, except for dogs. So what do you do when your canine companion gets some chocolate?
What Type Of Chocolate?
The first thing to do is to call your vet, and when you do it is important to know what type of chocolate your dog got into; different types of chocolate have different amounts of theobromine. For instance, cocoa powder has the most so it is the most toxic, followed by unsweetened baker's chocolate, semisweet chocolate, dark chocolate, and then milk chocolate. Milk chocolate has the lowest concentration of theobromine, so it is the least toxic, but it can still make dogs sick. Chocolate also contains caffeine, which can speed up a dog's heart and cause problems. 
Watch For Chocolate Toxicity
The degree of toxicity doesn't just depend on the type of chocolate, but also the amount the dog ate and how much the dog weighs. A larger dog will experience less toxicity from the same amount of chocolate as a small dog would. When watching for symptoms of toxicity, be on the lookout for vomiting, diarrhea, tremors, abnormal heart rate, seizures, restlessness, increased urination, and death. Older dogs are at greater risk of sudden death from chocolate toxicity since their hearts are weaker. 
Prevent Future Snacking
You should never use chocolate as a treat for dogs, even large dogs, so they don't consider it something they can eat. You should also make sure that you train your dog to respond immediately to a "leave it" command so that if they do try to eat it you can intervene. Finally, keep all chocolate products out of reach of dogs, including cocoa powder, hot chocolate mix, and candy.
We Would Love the Opportunity to Care for Your Furry Friends!
Alexander Animal Hospital is a full-service animal hospital located in Severna Park, Maryland, serving the Severna Park, Pasadena, and Arnold Areas. Our goal is educating clients on the needs of their pets and understanding the importance of individualized veterinary care in order to strengthen the human-animal bond between owners and their pets.
We understand you have a choice when deciding on the care for your pets, and we strive to provide you with unparalleled services including wellness exams, vaccines, lost pet microchip ID, dental care, surgical services, digital radiography, and in-hospital laboratory services and diagnostics. Other highlights of Alexander Animal Hospital are the separate cat and dog waiting and exam rooms, as well as after-hours on-call emergency services.
Please take a look around our website and then give us a call at 410-777-8678 to set up an appointment. We're social! Follow us on Facebook, Twitter, and Pinterest for all the latest updates!