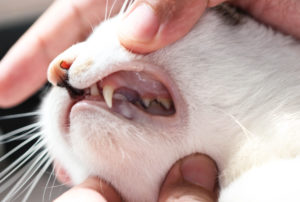 Everybody needs medication sometimes. This factoid is also true for your pets, even if they don't always understand why they need to take their medicine. After all, it's hard enough for humans to know that they've got to be responsible for taking care of themselves whenever they need medication for something, but dogs, cats, and other pets don't necessarily think that same way. So it falls to us, their human caretakers, to ensure they get the medication on time. With that in mind, here are some tips to help you give your cat their next dose! 
Try Using a Pill Pocket 
One idea is to try using a pill pocket – if you have multiple pets, then you might already be familiar with this trick. Pill pockets are a type of tempting treat, and they are intended to cover up the pill. That way, your cat won't be able to taste the pill one bit.  
Use a Pill Gun 
Alternatively, you could also try using a pill gun. You might be more successful this way than using a pill pocket – after all, it makes it less likely that your cats will spit the pill back out since it is farther away from the front of their mouth. It does depend on the temperament of the cat in question. 
Help Your Kitty Swallow 
Something else you can do is to help your kitty swallow. Start by placing the pill in the back of their throat, and then, as gently as possible, blow on the nose or massage the throat. A small syringe of water can also help encourage the motion of swallowing. 
Consider Using Liquid Medication 
Taking a dry pill can be an unpleasant sensation, especially since we as humans are accustomed to using water or milk or juice or soda to wash down our meds. For many cats, that is easier said than done. For this reason, consider using liquid medication instead of a conventional capsule or pill. Talk to your vet about trying this method.
Go Through the Skin 
Finally, you can also experiment with going through the skin to medicate your cat. Transdermal applications are more subtle and don't call for as much fighting to get the medicine down; all you need to do is wear gloves and apply the medicine to the ear flaps and then the skin will absorb it. 
We Would Love the Opportunity to Care for Your Furry Friends!
Alexander Animal Hospital is a full-service animal hospital located in Severna Park, Maryland, serving the Severna Park, Pasadena, and Arnold Areas. Our goal is educating clients on the needs of their pets and understanding the importance of individualized veterinary care in order to strengthen the human-animal bond between owners and their pets.
We understand you have a choice when deciding on the care for your pets, and we strive to provide you with unparalleled services including wellness exams, vaccines, lost pet microchip ID, dental care, surgical services, digital radiography, and in-hospital laboratory services and diagnostics. Other highlights of Alexander Animal Hospital are the separate cat and dog waiting and exam rooms, as well as after-hours on-call emergency services.
Please take a look around our website and then give us a call at 410-777-8678 to set up an appointment. We're social! Follow us on Facebook, Twitter, and Pinterest for all the latest updates!