The bacteria that are known as leptospira cause disease in mammals known as leptospirosis. Unfortunately, leptospirosis has historically been a problem for dogs. In order to keep your furry friend safe from this disease, it's best to be informed about the causes and symptoms of canine leptospirosis. Owner awareness has proven to be the best way to keep dogs safe from the disease, especially in areas where canine leptospirosis is especially common. Here are some essential facts you should learn about canine leptospirosis in order to keep your dog safe and healthy.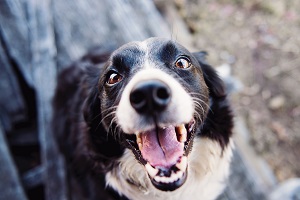 How it's Contracted
Leptospira is a persistent bacteria that can remain in the environment for several weeks. It's generally found in contaminated water or soil, though it can also be passed through direct contact with an infected animal. Dogs can pick the disease up from drinking infected water, urine from an infected animal, and just about anything on the ground outside carrying this bacteria.
Areas of Prevalence
Some areas are considered "hot beds" for leptospira. This includes the southern and midwestern states, though canine leptospirosis is also quite common in Maine. If you live in these areas, it's especially important to be aware of this disease.
Symptoms
Canine leptospirosis may show itself differently depending on your dog's immune system response and the organs affected by the bacteria. Generally, though, symptoms of canine leptospirosis include fever, vomiting, lethargy, and decrease or loss of appetite. If your dog is over-urinating and dehydrated, losing weight, coughing, or jaundiced in the eyes or skin, these can also be signs of canine leptospirosis and you should bring them into the vet.
Preventing Canine Leptospirosis
There are some key steps you can take to prevent your dog from contracting canine leptospirosis. It's perhaps most important to maintain current vaccinations. In fact, the canine leptospirosis vaccine can effectively protect your dog for 12 months. Additionally, don't let your dog drink or play in standing water, and limit the chance of exposure by breaking up fights between your dog and other animals.
We Would Love the Opportunity to Care for Your Furry Friends!
Alexander Animal Hospital is a full-service animal hospital located in Severna Park, Maryland, serving the Severna Park, Pasadena, and Arnold Areas. Our goal is educating clients on the needs of their pets and understanding the importance of individualized veterinary care in order to strengthen the human-animal bond between owners and their pets.
We understand you have a choice when deciding on the care for your pets, and we strive to provide you with unparalleled services including wellness exams, vaccines, lost pet microchip ID, dental care, surgical services, digital radiography, and in-hospital laboratory services and diagnostics. Other highlights of Alexander Animal Hospital are the separate cat and dog waiting and exam rooms, as well as after-hours on-call emergency services.
Please take a look around our website and then give us a call at 410-777-8678 to set up an appointment.
We're social! Follow us on Facebook, Twitter, and Pinterest for all the latest updates!