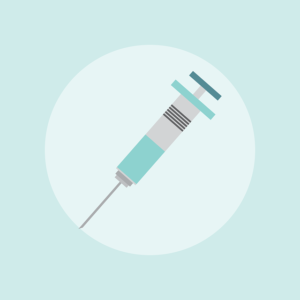 Getting your pets vaccinated is important. It's a good way to help ensure their long-term health, even if nothing is wrong with them right now, that doesn't mean that their health won't change. Here's what you should know about these vaccines.
Why Are Multiple Vaccines Important?
Puppies, kittens, and adult pets all need the right vaccines. When it comes to an adult pet, the vaccine shots become far less frequent. Even so, it comes down to age, breed, and activity level. As time passes and all pets grow up, their immune systems also change. Both puppies and kittens get nutrients and antibodies from mother's milk. The problem is that although this prevents viral and bacterial infections, it also keeps the vaccination treatments from working as well as they should. Eventually, natural immunities will fade, and that's where the vaccines come into play.
When It Should Happen
So your next question will likely involve when the next round of shots should happen. Around six to eight weeks, the vaccine treatments should start. Then this means that the shots should be delivered every month or so, sometimes three weeks later. The vaccines are formulated to wake up the immune system and help make it stronger so that the baby animals don't get sick.
For Puppies
So let's take a closer look at what kinds of vaccines you can expect for your pup. The Distemper vaccine is one that's incredibly important. It protects against distemper, hepatitis, parainfluenza, and parvovirus also called parvo. These vaccines start at eight weeks old, with intervals of 3-4 weeks, and keep going until the puppy is sixteen weeks old. Another vaccine is for rabies. Rabies is a deadly disease, but entirely preventable with the right approach. It's also one of those diseases that can be passed onto humans. That's why you shouldn't avoid vaccinating your dog against rabies.
For Kittens
For kittens, their vaccines include shots for distemper, rabies, and feline leukemia. The leukemia shot is is even more important when the cats like to go outside or share a home with other cats.
We Would Love the Opportunity to Care for Your Furry Friends!
Alexander Animal Hospital is a full-service animal hospital located in Severna Park, Maryland, serving the Severna Park, Pasadena, and Arnold Areas. Our goal is educating clients on the needs of their pets and understanding the importance of individualized veterinary care in order to strengthen the human-animal bond between owners and their pets.
We understand you have a choice when deciding on the care for your pets, and we strive to provide you with unparalleled services including wellness exams, vaccines, lost pet microchip ID, dental care, surgical services, digital radiography, and in-hospital laboratory services and diagnostics. Other highlights of Alexander Animal Hospital are the separate cat and dog waiting and exam rooms, as well as after-hours on-call emergency services.
Please take a look around our website and then give us a call at 410-777-8678 to set up an appointment.
We're social! Follow us on Facebook, Twitter, and Pinterest for all the latest updates!