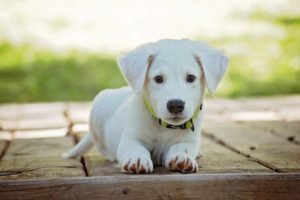 How high is your residential fence? When you have a fence around your backyard, it's far less likely that your pets can wander off. But the thing is, cats and dogs are whip-smart animals. Sooner or later, they'll figure out how to get around, over, or even under the barriers you put in their path. Plus, fences have gates, and your furry friends might be able to figure out how to unlatch the gate or push through one that wasn't closed tightly enough. That's why, in the end, getting a lost pet microchip ID is so important and valuable. 
How Do They Even Work? 
These chips are tiny. They're only about the size of a single grain of rice. And this nifty little device uses RFID technology to help identify lost pets. Certain models have anti-migration features so that they will stay put at the implantation site. The chip itself contains an identification number tying the pet to its human owners. This contact information allows shelters and vet hospitals to get in touch with distraught pet parents. Without the advent of global chip scanners, this aspect of the microchip process probably wouldn't be so easy.  
What You Should Know About Frequencies 
Lost pet microchip IDs wouldn't work without special frequencies. In other words, these frequencies are what makes them "tick." Although it's easy to assume that the chips emit a constant signal, that's a misconception. Until a scanner is run over it, the chip remains dormant. The important thing is that it is there. Three of the most common frequencies are the 125kHz chip, the 134kHz chip, and the 128kHz chip. Once upon a time, the 125kHz was the most commonly used model. But it was displaced by the 134kHz chip since it belongs to the International Standards Organization's (ISO) code format.
Microchip Frequency Considerations
Don't worry – the microchip itself cannot hurt your pet. However, something to note is that sometimes the frequency setting matters, and sometimes it does not. "Universal scanners" can read the chips embedded under the skin. The American Veterinary Medical Association and the American Animal Hospital Association agree that the ISO standard frequency be the one you choose for your pet's chip.
We Would Love the Opportunity to Care for Your Furry Friends!
Alexander Animal Hospital is a full-service animal hospital located in Severna Park, Maryland, serving the Severna Park, Pasadena, and Arnold areas. Our goal is to educate clients on their pets' needs and understand the importance of individualized veterinary care to strengthen the human-animal bond between owners and pets. 
We understand you have a choice when deciding on the care for your pets. Therefore, we strive to provide you with unparalleled services, including wellness exams, vaccines, lost pet microchip ID, dental care, surgical services, digital radiography, and in-hospital laboratory services and diagnostics. Other highlights of Alexander Animal Hospital are the separate cat and dog waiting and exam rooms and after-hours on-call emergency services.
Please look around our website and then give us a call at 410-777-8678 to set up an appointment. We're social! Follow us on Facebook, Twitter, and Pinterest for all the latest updates!