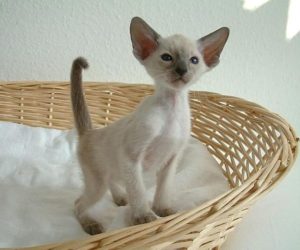 You want to do everything you can to make your pets happy and comfortable. After all, the basic building block of pet care is that you give them a forever home. To that end, you've got to give them plenty of food, water, snuggles, and belly rubs. Cats also require a clean litter box. Who is responsible for scooping it and then putting in fresh sand as needed? After all, cat feces potentially carry a nasty little parasite that can sicken pregnant women or those hoping to become pregnant. But what if the kitty isn't feeling good? Learn about how to make a magical rice sock to help your cat feel right as rain!
Heat Support: Gathering the Right Supplies 
The purpose of this rice sock is to provide heat support. This warmth is intended to soothe your pets when they feel uncomfortable or unwell; it's good for cats and dogs alike. The microwave provides the heating element. Use a towel to provide a layer of insulation against direct heat. If you don't, you could risk giving your cat a painful burn.
Put the Rice into the Designated Sock
You'll need some uncooked rice. Depending on the size of the sock, you should use anywhere from 1.5 to 4 cups. Athletic socks are best, but you can also use knee-length socks. Consider adding a tea bag for an extra bit of comfort. 
Seal Up the Sock and Heat It  
After you've done all that, it's time to pour the rice into the sock. Cups and funnels (or a normal drinking glass) make this process easier. Plus, you won't risk spilling grains of rice everywhere. Try tying the sock closed. Yarn, string, ribbon, and pantyhose help tighten the knot. Then, pop the full sock into the microwave. Heat it for 1-4 minutes, but don't overheat the rice. Take the sock out and gently shake it so that the rice isn't all clumped together. 
You Can Also Make a Cold Compress 
Oh yes, you can make a cold compress, too. Instead of heating it, chill it in the freezer for an hour or two! Then apply as needed to any sore spots you see. 
We Would Love the Opportunity to Care for Your Furry Friends!
Alexander Animal Hospital is a full-service animal hospital located in Severna Park, Maryland, serving the Severna Park, Pasadena, and Arnold areas. Our goal is to educate clients on their pets' needs and understand the importance of individualized veterinary care to strengthen the human-animal bond between owners and pets. 
We understand you have a choice when deciding on the care for your pets. Therefore, we strive to provide you with unparalleled services, including wellness exams, vaccines, lost pet microchip ID, dental care, surgical services, digital radiography, and in-hospital laboratory services and diagnostics. Other highlights of Alexander Animal Hospital are the separate cat and dog waiting and exam rooms and after-hours on-call emergency services.
Please look around our website and then give us a call at 410-777-8678 to set up an appointment. We're social! Follow us on Facebook, Twitter, and Pinterest for all the latest updates!