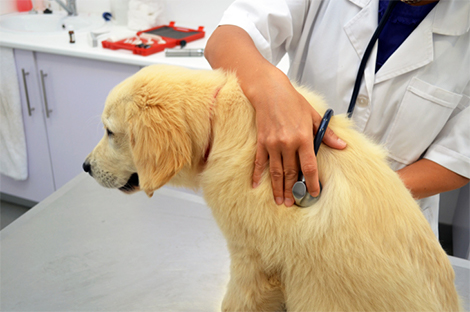 Healthy pets are happy pets. That's why wellness exams are so important. If you're supposed to get a physical exam at least once a year, why wouldn't you arrange one for your beloved pet? These checkups are pretty comprehensive and confirm that your housepet is in good health. Without these tests, you might not know that they've been exposed to a disease until it's already too late! 
What is a Pet Wellness Exam? 
The first phase of a wellness exam verifies how healthy your pet is at the moment. The vet will do more than simply checking on their bones, muscles, eyes, and teeth. Several diagnostic tests are carried out; these focus on bloodwork, urine samples, and stool samples. The stool samples can indicate the presence of parasites. Is it time to renew your pet's vaccinations? Dogs and cats alike need to have their shots, just like people do! 
What Does It Entail? 
Wellness exams typically coincide with vaccine booster shots. But the programs themselves differ. The factors that affect the process include the species of the patient and how old they are. What health conditions do they have? Animals can be born with birth defects that impact their quality of life. Are you concerned about your pet's unusual weight gain or loss? Your veterinarian can determine the underlying cause. The physical also allows the pet doctor to examine the heart, lungs, ears, and eyes. Plus, the odd bumps and lumps you report on their health forms will be inspected. Important data points like temperature, pulse, breathing, and weight will all be recorded as well.  
What Purpose Do These Tests Serve? 
One of the purposes of the test is to check for heartworms, diabetes, and a urinary tract infection (UTI.) The urinalysis can reveal if something is wrong with your pet's kidneys. The unusual and potentially alarming presence of bacteria, blood, and sediment could point to unexpected infections that could end up threatening your pet's health. 
We Would Love the Opportunity to Care for Your Furry Friends!
Alexander Animal Hospital is a full-service animal hospital located in Severna Park, Maryland, serving the Severna Park, Pasadena, and Arnold areas. Our goal is to educate clients on their pets' needs and understand the importance of individualized veterinary care to strengthen the human-animal bond between owners and pets. 
We understand you have a choice when deciding on the care for your pets. Therefore, we strive to provide you with unparalleled services, including wellness exams, vaccines, lost pet microchip ID, dental care, surgical services, digital radiography, and in-hospital laboratory services and diagnostics. Other highlights of Alexander Animal Hospital are the separate cat and dog waiting and exam rooms and after-hours on-call emergency services.
Please look around our website and then give us a call at 410-777-8678 to set up an appointment. We're social! Follow us on Facebook, Twitter, and Pinterest for all the latest updates!