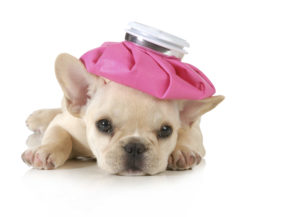 Parvovirus, also known as parvo, can be a scary word. You never want to hear this word mentioned in the same sentence as your puppy. Did you know that it can also affect your kitty? Both cats and dogs are vulnerable to this disease. Surprisingly, there is a strain that can harm humans, too. That said, the people-parvo is exceedingly rare. More often than not, you'll have to worry about this virus making your household pets feel awful. So let's take a closer look at pet care in this situation. 
What is Parvo Supposed to Be? 
Like many minor diseases that afflict humans, parvo is incredibly contagious. The contagion hides in the droppings left behind by animals who are already infected. Once transmitted, it attacks the intestines of your pup. Parvovirus has a mind-bogglingly high fatality rate – over 90%! That's why timely treatment is critical. The typical parvo symptoms are all highly unpleasant: vomiting, bloody diarrhea, lethargy, pain, and dehydration. 
Prevention is a Powerful Ally 
Luckily, there are some ways to keep your pets healthy. Prevention is the secret weapon that stops parvo in its tracks. Vaccination is the most common treatment and preventative measure.   However, you should let a veterinarian apply the vaccine so it can be administered properly.
Cats and Parvo: The Feline Foe 
As we mentioned earlier, cats can get parvo as well. You'll be relieved to know that it is much less likely. Kittens can contract the virus, but you won't hear the term used in this context. Feline parvo is known as panleukopenia. If your cat doesn't have the vaccine, it can get sick. Fortunately, the probability of this happening is vanishingly small.  
Pet Care Pointers for Your Poor Puppy 
Let's now talk about some more specific pet care tips. These pointers will mainly help you take care of your puppy. Home remedies or treatments are not recommended. This scenario calls a hospital stay; IV fluid will help them stay hydrated. 
We Would Love the Opportunity to Care for Your Furry Friends!
Alexander Animal Hospital is a full-service animal hospital located in Severna Park, Maryland, serving the Severna Park, Pasadena, and Arnold areas. Our goal is to educate clients on their pets' needs and understand the importance of individualized veterinary care to strengthen the human-animal bond between owners and their pets.
We understand you have a choice when deciding on the care for your pets. We strive to provide you with unparalleled services, including wellness exams, vaccines, lost pet microchip ID, dental care, surgical services, digital radiography, and in-hospital laboratory services and diagnostics. Other highlights of Alexander Animal Hospital are the separate cat and dog waiting and exam rooms and after-hours on-call emergency services.
Please take a look around our website and then give us a call at 410-777-8678 to set up an appointment. We're social! Follow us on Facebook, Twitter, and Pinterest for all the latest updates!