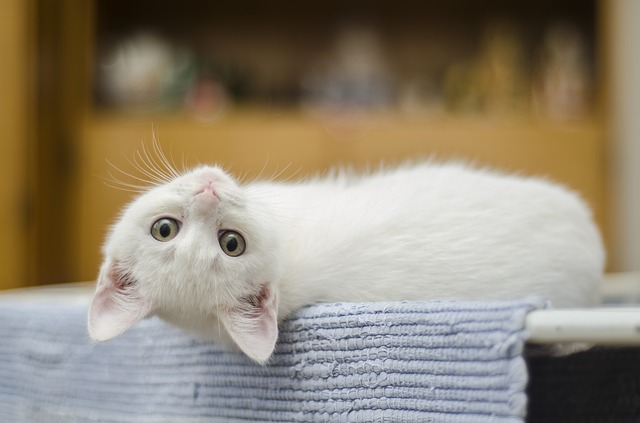 Your cats can suffer from allergies. If you've had allergic reactions to certain household pets, it might not just be due to the presence of dander. You could be fine if you just pet a cat, but if you then proceed to rub your eyes without washing your hands, you could be in for a world of hurt. Likewise, your friendly (or not so friendly) housecat tends to have allergies too. The question is, are their allergies any different? Join us as we try to find out!
Types of Feline Allergies
Unraveling the mysteries of cat behavior doesn't have to be a puzzle in and of itself. Fleas, pollen, and certain objectionable food ingredients can give them a bad time. The easiest way to tell if they're having a bad reaction is to see if they are scratching or sneezing more than usual. Be sure to ask your vet if you have further questions!
Signs of Adverse Reactions 
Skin symptoms will also appear. If you've experienced skin-based allergic reactions, it won't surprise you the cats in your life will also itch. They'll lose hair at an alarming rate and get rashes on their skin, too. Other more concerning symptoms include asthma, vomiting, and diarrhea. 
Most Common Allergens 
Flea allergies are hands-down the most commonly-seen cat allergy. One flea is enough to cause plenty of misery for your feline companion. Give them monthly anti-flea treatments; this way, you won't have to put up with fighting those nasty little jerks.
Even though cats are carnivores, they can be allergic to meat. Chicken, beef, fish, dairy, and eggs can all make your kitty sick. Prescription diets can help, and in case your cat is sensitive to grains, you can find grain-free cat food, too. 
Meanwhile, feline atopic dermatitis sounds scary, but it's actually quite normal. Dust mites, pollen, mold, and other allergens hanging around in the air can bother your cats as much as they can annoy you. How can you take extra care of your kittens, kitties, and furballs? That's a story for another time!  
We Would Love the Opportunity to Care for Your Furry Friends!
Alexander Animal Hospital is a full-service animal hospital located in Severna Park, Maryland, serving the Severna Park, Pasadena, and Arnold areas. Our goal is to educate clients on their pets' needs and understand the importance of individualized veterinary care to strengthen the human-animal bond between owners and their pets.
We understand you have a choice when deciding on the care for your pets. We strive to provide you with unparalleled services, including wellness exams, vaccines, lost pet microchip ID, dental care, surgical services, digital radiography, and in-hospital laboratory services and diagnostics. Other highlights of Alexander Animal Hospital are the separate cat and dog waiting and exam rooms and after-hours on-call emergency services.
Please take a look around our website and then give us a call at 410-777-8678 to set up an appointment. We're social! Follow us on Facebook, Twitter, and Pinterest for all the latest updates!