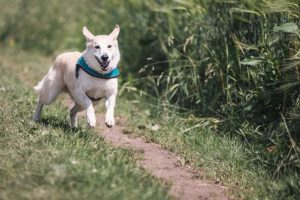 You should arrange a grooming schedule for your dogs. Even if they are supposed to be waiting for a "spa day" coming up, there are still some things you can do until that appointment comes up. However, it is important to note that you shouldn't bathe your dog too close to when they get that fresh cut and adorable new look. It can dry out their skin and affect their overall well-being in more ways than them just being unhappy about it. Read on to find out more helpful tips for this aspect of living with and caring for your pups!
Consider How Active They Are 
Much like humans, dogs need plenty of exercise time. Their activity levels also determine how often you should wash them. Plus, if they are fond of rolling around in the mud or sneaking into your kitty's litterbox, you'll have to bathe them more frequently. 
Don't Forget About Their Coat! 
Every breed of dog has a coat of hair. You shouldn't overlook the type of skin that your doggy has when bathtime is in question. You might assume that hairless dogs don't need to be bathed as much as their hairier comrades. Short-coats call for more frequent grooming; medium-coats only need bathing after getting themselves dirty or starting to smell like they need to shower. Longer-coated dogs, likewise, need more time and effort to keep them clean.
Factor in Their Health Conditions
Does your dog have any special needs? Perhaps they are missing a limb due to amputation. Or they're going blind from cataracts. In any case, ensure that their health conditions are addressed when it's time to groom your canine companion. Pet dander is a common human allergen that you can wash away – but it's not totally effective, so just keep that in mind.  
We Would Love the Opportunity to Care for Your Furry Friends!
Alexander Animal Hospital is a full-service animal hospital located in Severna Park, Maryland, serving the Severna Park, Pasadena, and Arnold areas. Our goal is to educate clients on their pets' needs and understand the importance of individualized veterinary care to strengthen the human-animal bond between owners and their pets.
We understand you have a choice when deciding on the care for your pets. We strive to provide you with unparalleled services, including wellness exams, vaccines, lost pet microchip ID, dental care, surgical services, digital radiography, and in-hospital laboratory services and diagnostics. Other highlights of Alexander Animal Hospital are the separate cat and dog waiting and exam rooms and after-hours on-call emergency services.
Please take a look around our website and then give us a call at 410-777-8678 to set up an appointment. We're social! Follow us on Facebook, Twitter, and Pinterest for all the latest updates!