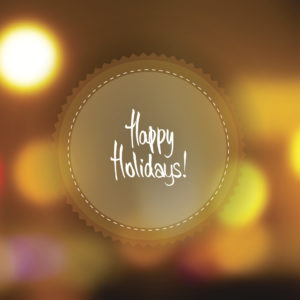 Thanksgiving and its slew of companions (Black Friday, Small Business Saturday, Cyber Monday, and Giving Tuesday) are the official lead-off for what we all acknowledge as "the holiday season," and it's plenty of fun for everyone involved. At least, more than likely, for the people. Your pets might be feeling overwhelmed and unsafe. That's why we've compiled a list of pet safety tips to light your way! 
Getting Ready for the Holidays 
It might be time to start wrapping presents. Or you might only be focused on cooking for Thanksgiving. Sometimes, the closer deadline takes more priority (as is the case in many other aspects of life.) Either way, give your pets a safe and quiet place to retreat when their social batteries drain. Your pets are creatures of habit. As such, make sure their routines aren't disrupted. They've got to be able to eat, exercise, play, and sleep the way they did on an ordinary day.  
What Not to Share 
There are many delicious food-and-drink items that humans indulge in at this time of year. But they're not safe for your furry friends. So in the name of pet safety, don't share alcohol, chocolate, or bones with them. Any baked goods with xylitol in them are unsafe, as is unbaked bread dough. Grapes, raisins, and currants are a no-go as well. So make sure that they can't find and gulp down macadamia nuts, onions, garlic, and sage. Instead, it's much better to serve them up with platters of steamed sweet potatoes, green beans, carrots, and small chunks of lean cooked meat. All of this advice will help you avoid genuine pet-related allergies or emergencies. 
More Advice That You'll Appreciate 
And whenever a new guest arrives, don't let your pets greet them at the door. Even if they know who the visitors are, it's still not a good idea since friends and family might let your pet squeeze out in the gap between legs. Get all microchips updated and double-check that your pets' tags are on their collars. Move electrical cables and electronic cords out of their reach. If they typically ignore them during this event, they might be in more of a tizzy than usual.   
We Would Love the Opportunity to Care for Your Furry Friends!
Alexander Animal Hospital is a full-service animal hospital located in Severna Park, Maryland, serving the Severna Park, Pasadena, and Arnold areas. Our goal is to educate clients on their pets' needs and understand the importance of individualized veterinary care to strengthen the human-animal bond between owners and pets. 
We understand you have a choice when deciding on the care for your pets. Therefore, we strive to provide you with unparalleled services, including wellness exams, vaccines, lost pet microchip ID, dental care, surgical services, digital radiography, and in-hospital laboratory services and diagnostics. Other highlights of Alexander Animal Hospital are the separate cat and dog waiting and exam rooms and after-hours on-call emergency services.
Please look around our website and then give us a call at 410-777-8678 to set up an appointment. We're social! Follow us on Facebook, Twitter, and Pinterest for all the latest updates!