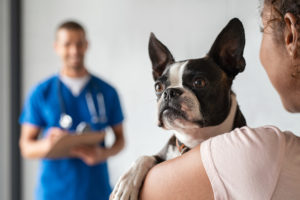 Spaying and neutering are undoubtedly unsettling words. These scary terms are especially frightening to pet parents who don't know what they mean. However, it's important to note that there is a critical difference between them. They both impact pet health, so this week, we're going to be discussing how these procedures differ, what they're meant for, and why they're so necessary. Come along and join us! 
Defining What Spay and Neuter Means 
Spaying and neutering apply to dogs. Spaying is a procedure that sterilizes female dogs, while neutering does the same for male dogs. The process removes the girl dog's uterus and ovaries; neutering removes the boy dog's testicles. Your dog will undergo anesthesia, and it should only take somewhere between ten to fifteen minutes. These surgeries are essential to ensuring long-term pet health. 
Compelling Reasons to Go Through with It
Decreasing the Number of Dogs without a Home: We all hope that we can give our pets a warm and safe home. While unfortunate, many dogs go homeless. Spaying and neutering help to solve that problem, though. Multiple litters lead to overpopulation. Eventually, the puppies will end up in shelters. 
Keeping Them Healthy and Lowering Vet-Related Costs: Once a dog has a home (or even a foster home) to claim, the next step is to make sure they're healthy and happy. Good pet health hinges on veterinary care. Spaying and neutering will help reduce canine cancer rates, urinary tract infections, and breast tumors for females. A successful procedure decreases the urge to wander and explore away from the safety of the house. That way, they'll avoid being harmed in a dog fight or being hit by a car. 
Helping Them Change Their Behavior: Lastly, the spaying and neutering surgeries help doggies change how they behave. That's because aggressive habits and assertive behaviors are curbed. As such, incidences of fighting and biting go down. Marking of territory and going into heat are two other natural urges that your dog will instinctively follow. Save yourself the trouble of cleaning up urine, feces, and blood! 
We Would Love the Opportunity to Care for Your Furry Friends!
Alexander Animal Hospital is a full-service animal hospital located in Severna Park, Maryland, serving the Severna Park, Pasadena, and Arnold areas. Our goal is to educate clients on their pets' needs and understand the importance of individualized veterinary care to strengthen the human-animal bond between owners and their pets.
We understand you have a choice when deciding on the care for your pets. We strive to provide you with unparalleled services, including wellness exams, vaccines, lost pet microchip ID, dental care, surgical services, digital radiography, and in-hospital laboratory services and diagnostics. Other highlights of Alexander Animal Hospital are the separate cat and dog waiting and exam rooms and after-hours on-call emergency services.
Please take a look around our website and then give us a call at 410-777-8678 to set up an appointment. We're social! Follow us on Facebook, Twitter, and Pinterest for all the latest updates!