Are you taking your pup on a road trip with you to another state this summer? What about taking your cat to visit grandma? Even if you aren't going over the hills and far away, you still need to know how to travel with your pets. Keeping them safe and comfortable is just as important as making sure every human member of your party is ready to go.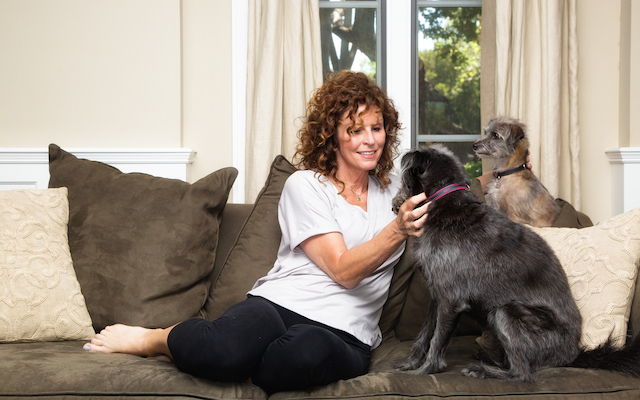 What to Consider
Before going anywhere, take a minute to think about what your pet's personality is like. Your cat may be goofy and demanding of pets and treats, but that could change when they are in new surroundings. Likewise, if your dog is overprotective of its human pack, it may not be the best idea to take them somewhere full of new sights, smells, and strangers. Find a place to stay that is pet-friendly. Most of the time, this means that the hotel will only accept dogs. Get everything together that you need to take optimal care of your pet, and make sure to schedule a check-up for them before you leave.
What to Bring
Food, water, and collapsible bowls are must-haves. You shouldn't leave the house without them, even for relatively short-range trips. Crates, carriers, and bedding are also important. Don't leave behind toys and medications. All identification and medical records need to be updated, and you'll be sorry if you don't bring the grooming supplies and waste bags that might not always be provided, especially at rest stops.
What to Remember
Finally, there are some other things you should remember before its time to hit the road. Make sure you know where the collar is and keep it attached to your pets at all times, especially when you have more than one critter to look after. Get them microchipped, and don't leave them in a hot car.
We Would Love the Opportunity to Care for Your Furry Friends!
Alexander Animal Hospital is a full-service animal hospital located in Severna Park, Maryland, serving the Severna Park, Pasadena, and Arnold Areas. Our goal is educating clients on the needs of their pets and understanding the importance of individualized veterinary care in order to strengthen the human-animal bond between owners and their pets.
We understand you have a choice when deciding on the care for your pets, and we strive to provide you with unparalleled services including wellness exams, vaccines, lost pet microchip ID, dental care, surgical services, digital radiography, and in-hospital laboratory services and diagnostics. Other highlights of Alexander Animal Hospital are the separate cat and dog waiting and exam rooms, as well as after-hours on-call emergency services.
Please take a look around our website and then give us a call at 410-777-8678 to set up an appointment.
We're social! Follow us on Facebook, Twitter, and Pinterest for all the latest updates!