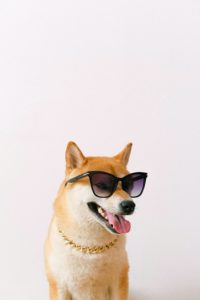 Summer may be coming to an end, but we still have plenty of warm days ahead. With temperatures still so high, it's essential to make sure your furry friend stays comfortable. Here are some tips for helping your dog stay cool!
Keep an Eye on Humidity
Most of the time you see dogs panting, it is because they are warm. Panting is a dog's way of cooling off. Unfortunately, when the humidity and heat are too high, it can be very difficult for dogs to cool themselves. Overheating can cause significant health problems for your furry friend. You should also keep in mind that a pup with a darker coat will attract more heat from the sunlight than those with lighter coats. Try to plan walks and outside time accordingly.
Try to Stick to Shaded Areas With Your Dog
Whenever your dog is outside, make sure there is as much shade nearby as possible. Covered patios and trees provide great shade, and a tarp will do in a pinch, as long as there is somewhere the dog can get some relief from the sun when they need it. Remember: dog houses trap all that warm air and aren't usually ventilated, so your dog will need some shade with adequate airflow.
Provide Plenty of Water for Your Dog
There's nothing quite like a cold glass of water on a hot day, especially if you've spent any time outside. Your dog needs to drink plenty of cold water on hot days just like you! Hot days can cause dogs to become dehydrated very quickly. Your canine companion should always have access to fresh water if they need it, particularly on hot days. Make sure there is a nice bowl of clean water wherever your dog will be spending most of their time.
We Would Love the Opportunity to Care for Your Furry Friends!
Alexander Animal Hospital is a full-service animal hospital located in Severna Park, Maryland, serving the Severna Park, Pasadena, and Arnold Areas. Our goal is educating clients on the needs of their pets and understanding the importance of individualized veterinary care in order to strengthen the human-animal bond between owners and their pets.
We understand you have a choice when deciding on the care for your pets, and we strive to provide you with unparalleled services including wellness exams, vaccines, lost pet microchip ID, dental care, surgical services, digital radiography, and in-hospital laboratory services and diagnostics. Other highlights of Alexander Animal Hospital are the separate cat and dog waiting and exam rooms, as well as after-hours on-call emergency services.
Please take a look around our website and then give us a call at 410-777-8678 to set up an appointment.We're social! Follow us on Facebook, Twitter, and Pinterest for all the latest updates!