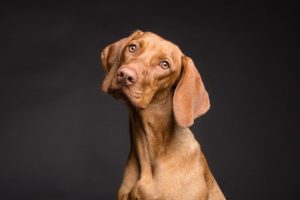 Anxiety affects many people around the world. Did you know your pets can also experience it? The problem is, they aren't able to talk to us like other humans can, so we have to try and guess what they are trying to tell us. For many dogs and cats, they instinctively try to hide signs of discomfort, sickness, weakness, or being scared. Even so, you will probably be able to tell when they are anxious or nervous about something. Here's what you can do next!
Comfort Them
Noise anxiety is one of the most common types of this condition that can affect your pets. For many people, continual exposure will lessen the effects of the sound and how much it bothers them. The same isn't true of your pets. Their senses are much different than ours. That's why repeated exposure can actually make matters worse instead of better. Do your best to keep your doors and windows closed when noise triggers present themselves. You might be tempted to open up on a pleasantly breezy day but this will also let more noise into your home. Adding white noises such as from the TV, radio, or room fans can help reduce the effects of loud noises that can startle and scare your pets.
When this does happen, comfort them with snuggles and cuddles. Make sure they have a place to hide with enough food, water, and bedding to get some rest. Try to play with them to keep them distracted or use pressure-weighted clothes to calm them down. 
Go Talk to Your Vet
No matter what you do, there are bound to be some cases of severe anxiety. In these instances, the best thing to do is to consult your vet for advice. Behavior modification techniques, gentle calming drops, and misty sprays could be more helpful than potential medication prescriptions.
We Would Love the Opportunity to Care for Your Furry Friends!
Alexander Animal Hospital is a full-service animal hospital located in Severna Park, Maryland, serving the Severna Park, Pasadena, and Arnold Areas. Our goal is educating clients on the needs of their pets and understanding the importance of individualized veterinary care in order to strengthen the human-animal bond between owners and their pets.
We understand you have a choice when deciding on the care for your pets, and we strive to provide you with unparalleled services including wellness exams, vaccines, lost pet microchip ID, dental care, surgical services, digital radiography, and in-hospital laboratory services and diagnostics. Other highlights of Alexander Animal Hospital are the separate cat and dog waiting and exam rooms, as well as after-hours on-call emergency services.
Please take a look around our website and then give us a call at 410-777-8678 to set up an appointment.
We're social! Follow us on Facebook, Twitter, and Pinterest for all the latest updates!