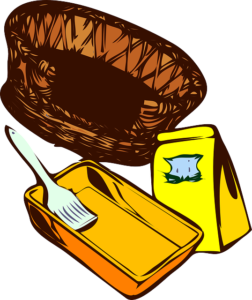 Having a cat can bring plenty of joy into your life. Despite their reputation for being uncaring companions, they do actually care a lot about you. You should show them the same affection by taking care of them and finding the perfect little box space for your cat.
How Many Boxes?
If you have more than one cat, you will definitely need more than one litter box. Cats don't always share well with each other, so each cat should have at least one box. If you have two cats, then you will do best with three boxes. Giving your cats options is for the best. otherwise, they will fight and could spread health problems between them even if you don't think that is possible.
Choosing a Location
Put the boxes in different zones around your house. That way the cat has a choice of where to go. If you must place multiple boxes in the same room, then be sure to space them out. don't put them in areas with a lot of foot traffic, where the vents are, or around appliances that make a lot of noise. they should also have multiple angles from which to climb in and climb out of their litter boxes.
Taking Care of Business
Be sure to scoop the boxes at least once a day. if you have other pets in the home (not just cats) then it's a good idea to keep the boxes scooped several times a day, just to be on the safe side. Keep an eye out for changes in their bathroom habits, as it could be a sign of something far more serious. Every two weeks, you should swap out the litter for a fresh batch, and once a month completely wash it out to deal with bacteria and caked-up litter piles that won't go away.
We Would Love the Opportunity to Care for Your Furry Friends!
Alexander Animal Hospital is a full-service animal hospital located in Severna Park, Maryland, serving the Severna Park, Pasadena, and Arnold Areas. Our goal is educating clients on the needs of their pets and understanding the importance of individualized veterinary care in order to strengthen the human-animal bond between owners and their pets.
We understand you have a choice when deciding on the care for your pets, and we strive to provide you with unparalleled services including wellness exams, vaccines, lost pet microchip ID, dental care, surgical services, digital radiography, and in-hospital laboratory services and diagnostics. Other highlights of Alexander Animal Hospital are the separate cat and dog waiting and exam rooms, as well as after-hours on-call emergency services.
Please take a look around our website and then give us a call at 410-777-8678 to set up an appointment.
We're social! Follow us on Facebook, Twitter, and Pinterest for all the latest updates!