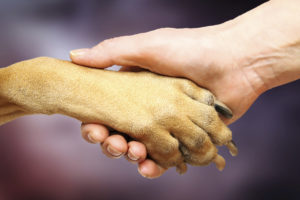 Dog ownership is a daily adventure. Sometimes, though, that adventure can turn into a misadventure. Does your dog have extreme stranger danger? If that's the case, they might not be ready for prime time at the local dog park. As fun as going to the P-A-R-K is, there are several rules you must follow. More importantly, you've got to be sure your doggie follows the proper etiquette as well. After all, they can't exactly read! 
Pick Up After Your Pooch 
Ahem, this tip goes above common courtesy related to dog ownership. For instance, your pet might "mark" its territory with a quick pee here and there. That's more or less fine. But if they let loose the other kind of potty behavior, you should swoop in and clean up when they're done. By doing this, you're preventing parasites and other diseases from affecting your neighbors. Besides, you don't want to cause an altercation and end up banned! 
Keep A Watchful Eye on Them
Likewise, pay attention to what your dogs are doing. Once they're exhausted, it's time to head home. Overtired dogs are like overtired kids – cranky and not very nice to be around. If another dog triggers your pup's anxiety, it might be a good idea to leave. Another reason why you should supervise them is to look for signs of aggression or hostility. Play fighting is one thing, roughhousing another, but actual fighting is a huge no-no. 
Don't Go with Your Puppy or Unaltered Dog
Even as cute and cuddly as your puppy is, leave them at home. Puppies aren't ready to be socialized until they're a few months old. Even then, they require plenty of behavior training so they won't be a jerk to others. Unaltered dogs are also unpredictable (and a female in heat can cause uncomfortable tension if interested males surround her)! 
Encourage Your Kids to Stay Home 
Your human children will want to tag along. After all, they might be imagining swing sets and jungle gyms. It's not the same, and more importantly, it might not be safe for them. Some parks enforce age limits, so even if your child is old enough, you'll still have to look after them.  
We Would Love the Opportunity to Care for Your Furry Friends!
Alexander Animal Hospital is a full-service animal hospital located in Severna Park, Maryland, serving the Severna Park, Pasadena, and Arnold areas. Our goal is to educate clients on their pets' needs and understand the importance of individualized veterinary care to strengthen the human-animal bond between owners and pets. 
We understand you have a choice when deciding on the care for your pets. Therefore, we strive to provide you with unparalleled services, including wellness exams, vaccines, lost pet microchip ID, dental care, surgical services, digital radiography, and in-hospital laboratory services and diagnostics. Other highlights of Alexander Animal Hospital are the separate cat and dog waiting and exam rooms and after-hours on-call emergency services.
Please look around our website and then give us a call at 410-777-8678 to set up an appointment. We're social! Follow us on Facebook, Twitter, and Pinterest for all the latest updates!