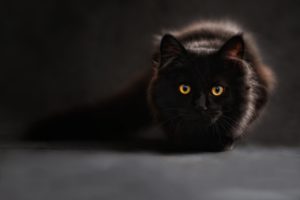 Protecting your lovable cats from dental disease is important for all cat owners. In fact, feline owners really need to pay attention to their cats' teeth. As soon as they hit age three, they'll typically have signs of gingivitis. The best way to notice this is to see if they are in pain or discomfort. They'll traditionally show you various signs of oral discomfort whenever having any dental hygiene problems or issues. Here are some essential things to keep in mind when caring for your cat's teeth and dental hygiene habits.
Proper Dental Hygiene Habits
When it comes to your cats, caring for their teeth is increasingly important — especially as they age. In fact, it all starts with good nutrition. For cats, a healthy and proper diet is key. Whenever possible, you'll definitely want to ensure your cat has a tooth cleaning routine. Establishing one can prove to be difficult but in the end, it's definitely worth it for the health of your teeth. But it's important that as a cat owner, you properly watch for key signs of gingivitis or other dental health issues like bad breath. Tackling those issues head-on can be a great way to avoid costly oral health dilemmas in the long run. 
Proper Cat Teeth Cleaning
When properly cleaning a cat's teeth, it is incredibly important that you get your cat to the vet so a professional can get a proper oral exam and x-ray of your cat's teeth. In fact, doing so is the best way to ensure issues are clear and detectable. Leaving any dental problems with your cat to worsen can be detrimental to the overall health of your cat's teeth. Whenever you don't address your cat's teeth issues, you could be facing extractions that can be costly and painful for your cat. 
Bottom Line
At the end of the day, being a good cat parent means you have to deal with some of the more unpleasant things like a cat's teeth. In fact, caring for all your cat's teeth requires diligence and proper maintenance. Getting them to the vet frequently and regularly can ensure you avoid the costly procedures associated with poor oral hygiene in felines. 
We Would Love the Opportunity to Care for Your Furry Friends!
Alexander Animal Hospital is a full-service animal hospital located in Severna Park, Maryland, serving the Severna Park, Pasadena, and Arnold Areas. Our goal is educating clients on the needs of their pets and understanding the importance of individualized veterinary care in order to strengthen the human-animal bond between owners and their pets.
We understand you have a choice when deciding on the care for your pets, and we strive to provide you with unparalleled services including wellness exams, vaccines, lost pet microchip ID, dental care, surgical services, digital radiography, and in-hospital laboratory services and diagnostics. Other highlights of Alexander Animal Hospital are the separate cat and dog waiting and exam rooms, as well as after-hours on-call emergency services.
Please take a look around our website and then give us a call at 410-777-8678 to set up an appointment.
We're social! Follow us on Facebook, Twitter, and Pinterest for all the latest updates!