Just like people, pets can have allergies too. They can be allergic to dust, they can be allergic to fumes, and they can be allergic to smoke. Think of all the different allergies you or your human family members have. They can bother your cat, too.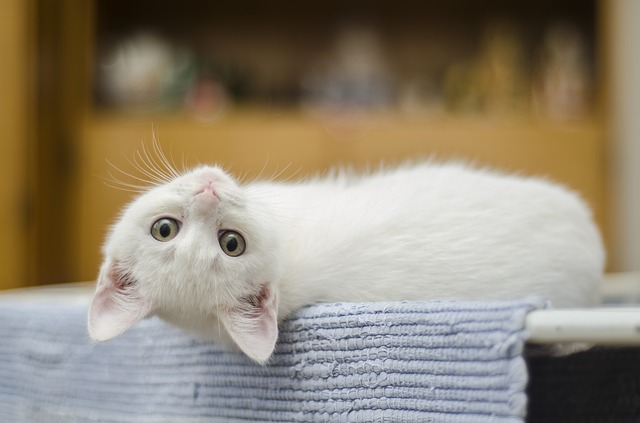 Some Symptoms
If you sneeze, cough, or wheeze because of your allergies, then your cat can too. These conditions get worse when you have asthma, and your cat can too. Watch out for ear infections, itchy or runny eyes, and snoring. If your cat displays vomiting, diarrhea, or is constantly chewing their paws, then you will know something is wrong with them.
Potential Allergens
Now let's look at some of the allergens that could affect your cat. It's possible they could be allergic to the food you give them, so pay attention to how much they eat and how it affects their weight and temperament. Pollen, mold, and mildew can also aggravate their allergies. The medicine you give them cause also cause flare-ups that you won't know about, which is why you should talk to your vet whenever you can about it. Finally, be sure to scoop their litter box every day and change it when necessary. If it can affect your health in some way, then it can affect theirs, too.
Diagnosis
Watch your kitty, if something is bothering them, then they won't always show it. Cats are very secretive and sensitive creatures. Your vet can perform blood tests and physicals to find out what health problems your cat might have, and what to do about them.
Treatment
Let's talk about how the treatment works. Use medication to deal with ticks and fleas, which can give your dog allergies and affect your health too. Bathing your cat can help too, even though they'll most likely fight you if you try to dip them in the tub. Cortisones, antihistamines, and flea medication all work and can make a difference.
We Would Love the Opportunity to Care for Your Furry Friends!
Alexander Animal Hospital is a full-service animal hospital located in Severna Park, Maryland, serving the Severna Park, Pasadena, and Arnold Areas. Our goal is educating clients on the needs of their pets and understanding the importance of individualized veterinary care in order to strengthen the human-animal bond between owners and their pets.
We understand you have a choice when deciding on the care for your pets, and we strive to provide you with unparalleled services including wellness exams, vaccines, lost pet microchip ID, dental care, surgical services, digital radiography, and in-hospital laboratory services and diagnostics. Other highlights of Alexander Animal Hospital are the separate cat and dog waiting and exam rooms, as well as after-hours on-call emergency services.
Please take a look around our website and then give us a call at 410-777-8678 to set up an appointment.
We're social! Follow us on Facebook, Twitter, and Pinterest for all the latest updates!