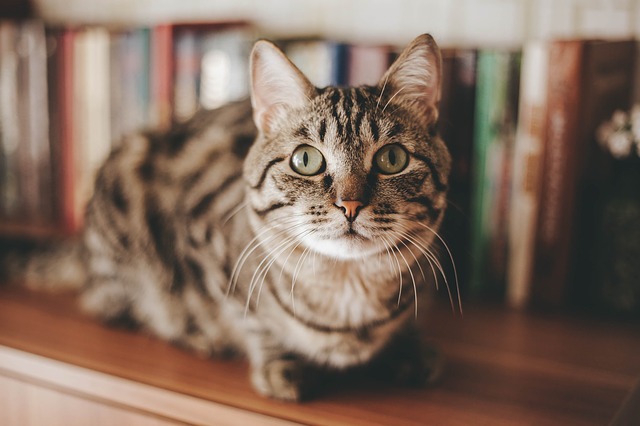 It's a simple question: what food do you give your cat? Just like the food we eat affects our well-being, the same principle applies to our feline friends. Portion control is the key to helping them stay at a healthy weight. You might not realize it at first, but some brands of cat food are incredibly unhealthy. That and they shouldn't really eat people food, either.
Caffeine and Chocolate
In our busy modern lives, we rely on caffeine to give us energy. We also consider chocolate as treats. But neither of these substances are good for your cat. In other words, don't let them ingest any of these two, no matter how fond you are of them. Since they're toxic to dogs, you might already be cautious about giving them to your cat as well. If you think your cat has had any of it, get in touch with a vet right away!
Dairy
There's a common trope that involves cats enjoying milk or bowls of cream. This is a misconception, though. Dairy products aren't good for kitty either. Although your cat probably likes how it tastes, you should still limit their consumption. Once they're old enough to stop needing mother's milk, they can't digest lactose, the protein in milk, anymore. So if they have milk or any other dairy product, it'll give them a wicked tummy ache!
Garlic and Onions
Mmm, what's that delicious smell wafting towards you? Is it the scent of bacon cooking in garlic and onions? While you might find this appetizing, it's not a good idea to let your pet have any of it. Foods like onions, garlic, scallions, and shallots all belong to the same family. They are dangerous because they can damage the red blood cells and lead to anemia and other health problems. Don't let this happen to them!
We Would Love the Opportunity to Care for Your Furry Friends!
Alexander Animal Hospital is a full-service animal hospital located in Severna Park, Maryland, serving the Severna Park, Pasadena, and Arnold Areas. Our goal is educating clients on the needs of their pets and understanding the importance of individualized veterinary care in order to strengthen the human-animal bond between owners and their pets.
We understand you have a choice when deciding on the care for your pets, and we strive to provide you with unparalleled services including wellness exams, vaccines, lost pet microchip ID, dental care, surgical services, digital radiography, and in-hospital laboratory services and diagnostics. Other highlights of Alexander Animal Hospital are the separate cat and dog waiting and exam rooms, as well as after-hours on-call emergency services.
Please take a look around our website and then give us a call at 410-777-8678 to set up an appointment.
We're social! Follow us on Facebook, Twitter, and Pinterest for all the latest updates!