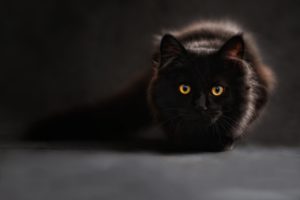 Cats are notorious for scratching. But is it a nuisance or simply part of their nature? Are there ways to curb cat scratching habits? Here are some practical and helpful tips to encourage cat owners to reduce the amount of time their cat spends scratching to promote healthier habits instead. 
The Nature Of A Feline
Cat scratching is all too common. In fact, when stretching, cats will generally scratch as well. However, they shouldn't be scratching all the time. The reality is, cat scratching can be useful for your feline friends. Meanwhile, curbing the behavior or distracting them prevents them from doing it too frequently; this tactic can make all the difference in maintaining their overall health. 
Effectively And Efficiently Redirecting Your Cat's Attention
You never want to limit your cat's ability to lean into their feline instinct. Instead, effectively redirecting attention to establish healthy habits is a great tactic to try when it comes to cat scratching habits. Providing cats with a real scratching post is the best way to ensure they are appropriately scratching without causing damage or harm to themselves or your furniture. 
Be Mindful Of Their Claws
One of the reasons cats scratch everything they can reach is to sharpen their claws. Plus, they like how it feels. Thus, cat owners must take the time to regularly trim their kitty's nails. By doing this, you can make sure your cats aren't hurting themselves or damaging your furniture when scratching. Ultimately, there is nothing worse than having your cat's claws be painfully long — it could end up hindering their health in the long run. Plus, it's just unpleasant and painful to feel when they are just trying to mark you as their person. 
Your Takeaway
Headaches abound when your cat scratches up all your furniture. Don't get mad at them! Instead, invest in a good cat scratching post and ensure you trim your cat's claws regularly for the health and safety of everyone involved. 
We Would Love the Opportunity to Care for Your Furry Friends!
Alexander Animal Hospital is a full-service animal hospital located in Severna Park, Maryland, serving the Severna Park, Pasadena, and Arnold areas. Our goal is to educate clients on their pets' needs and understand the importance of individualized veterinary care to strengthen the human-animal bond between owners and their pets.
We understand you have a choice when deciding on the care for your pets. We strive to provide you with unparalleled services, including wellness exams, vaccines, lost pet microchip ID, dental care, surgical services, digital radiography, and in-hospital laboratory services and diagnostics. Other highlights of Alexander Animal Hospital are the separate cat and dog waiting and exam rooms and after-hours on-call emergency services.
Please take a look around our website and then give us a call at 410-777-8678 to set up an appointment. We're social! Follow us on Facebook, Twitter, and Pinterest for all the latest updates!