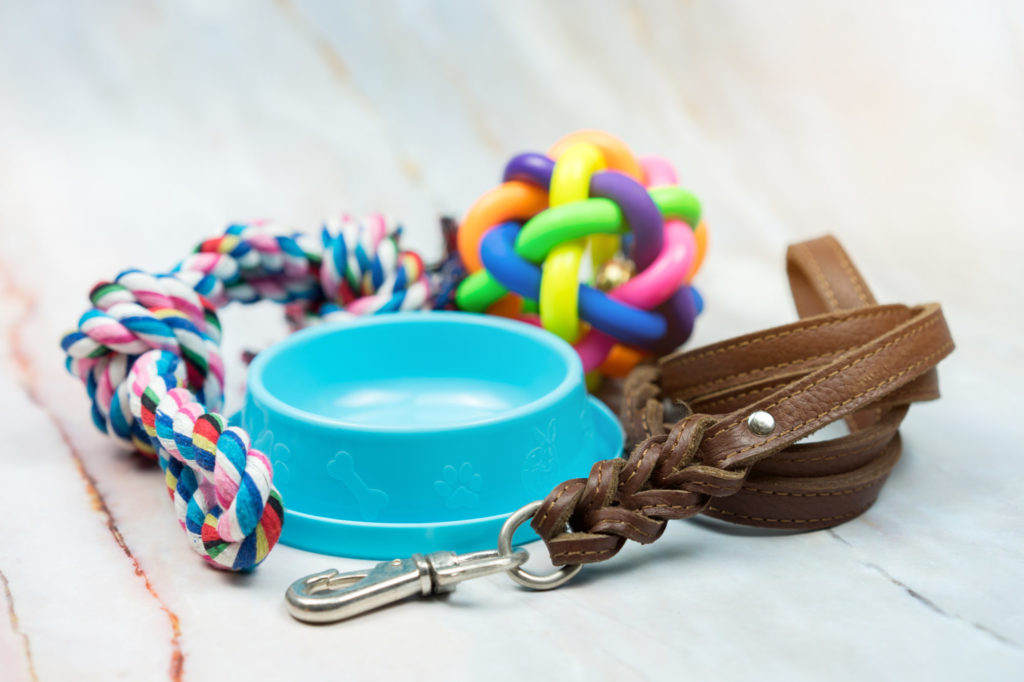 How many pets do you have? And what are their personalities like? Those questions are immensely important. Training your pets takes time, patience, and persistence. And yes, it's entirely possible to train your cats to accept walking outside using a leash as well. But for right now, let's focus on your pups!
How to Deal with Leash Pulling 
Let's suppose that your dog is already used to going outside. They'll get super excited whenever they see the leash come out. Likewise, dogs are smart enough to understand what we say around them. So, even using keywords like "outside," "walkies," or "park" can be enough to pique their interest. The bigger problems, though, present themselves once the walk begins. What do we mean by this? Pulling is very worrisome, so to discourage them from doing so, make like a tree. In other words, stop moving. Wait until the puppy comes back. Yanking, jerking, and dragging will not help. Instead, experiment with front-hook harnesses and head halters until you find the right one.   
How to Deal with Habitual Lunging 
Lunging is another troublesome behavior that you might encounter. Younger dogs are more likely to do this (especially if they haven't completely aged out of puppyhood), but older dogs can, too. It depends on the life they had before they came to you; adopted dogs rescued from shelters more than likely had to compete to survive. So while they adore people and kids, other dogs are going to upset them. Use treats to draw their attention before any lunging triggers pass by you. It's also a good idea to pay keen attention to your surroundings – don't whip out your phone. Herding breeds are more prone to lunging since it's something instinctual for them. Regardless, you need to teach your canine companions that lunging is not okay.  
How to Discourage Excessive Barking
Joyful barking can be fun to listen to. In fact, it'll probably put a smile on your face. But loud barking that happens way too often gets annoying. Depending on where you live, it could cause complaints about noise violations. That possibility provides another incentive to retrain your dogs. How do they behave on their leash? Reinforce proper behavior at unpredictable moments, so your dog doesn't get too used to it and expect it. 
We Would Love the Opportunity to Care for Your Furry Friends!
Alexander Animal Hospital is a full-service animal hospital located in Severna Park, Maryland, serving the Severna Park, Pasadena, and Arnold areas. Our goal is to educate clients on their pets' needs and understand the importance of individualized veterinary care to strengthen the human-animal bond between owners and their pets.
We understand you have a choice when deciding on the care for your pets. Therefore, we strive to provide you with unparalleled services, including wellness exams, vaccines, lost pet microchip ID, dental care, surgical services, digital radiography, and in-hospital laboratory services and diagnostics. Other highlights of Alexander Animal Hospital are the separate cat and dog waiting and exam rooms and after-hours on-call emergency services.
Please take a look around our website and then give us a call at 410-777-8678 to set up an appointment. We're social! Follow us on Facebook, Twitter, and Pinterest for all the latest updates!