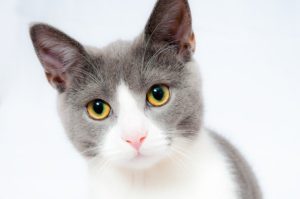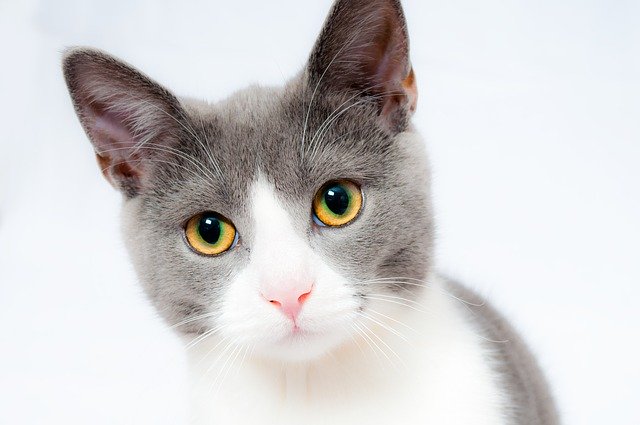 We've seen what happens when dogs eat cat food, and why dogs like it so much. So if you own both a cat and a dog, you might wonder why your cat begs for your dog's treats. Dogs are typically larger, so they need higher calorie counts. Their treats are formulated with this in mind.
Dog Treats
Cats are meant to be predators, so that means they like to hunt and then fast. Using cat treats can make a positive difference when it comes to cat behavior, such as decreasing the amount of hairballs that they cough up. While your cat can eat dog treats, it simply won't be as beneficial as a cat treat.
Cats and Dog Food
Cat food needs to have more protein in it than dog food. If you give your cat food, it might help in the short-term, but in the end, your cat will start to suffer from malnutrition since they aren't getting the nurouishment that they need. It is true that some brands of cat food are better than others – just like humans can have healthy food and junk food, so can cats! However, as we've probably mentioned before, dog food just doesn't help your cat feel better and grow bigger.
Cats and Beef Jerky
This might sound weird since cats are established carnivores. That doesn't mean that all meat is okay for them to eat. Although dogs love them, both beef and chicken jerky are loaded with salt and preservatives – so if it's not a good idea to give it to yourselves, your other pets, or anyone else living with you, then you probably shouldn't give it to your cat. Having a little bit of jerky here and there is fine, but don't make it a fixture of the diets for either of your furry pals!
We Would Love the Opportunity to Care for Your Furry Friends!
Alexander Animal Hospital is a full-service animal hospital located in Severna Park, Maryland, serving the Severna Park, Pasadena, and Arnold Areas. Our goal is educating clients on the needs of their pets and understanding the importance of individualized veterinary care in order to strengthen the human-animal bond between owners and their pets.
We understand you have a choice when deciding on the care for your pets, and we strive to provide you with unparalleled services including wellness exams, vaccines, lost pet microchip ID, dental care, surgical services, digital radiography, and in-hospital laboratory services and diagnostics. Other highlights of Alexander Animal Hospital are the separate cat and dog waiting and exam rooms, as well as after-hours on-call emergency services.
Please take a look around our website and then give us a call at 410-777-8678 to set up an appointment.
We're social! Follow us on Facebook, Twitter, and Pinterest for all the latest updates!